Covid-19 Moving Information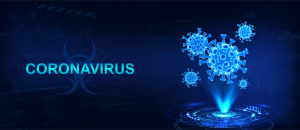 People across the globe are impacted by the Coronavirus (COVID-19) Quarantines — and general concern about a fast-spreading virus can have a heavy impact on day-to-day life. While social distancing is the course of action moving isn't always something that can wait or be avoided, and Above & Beyond Movers is here for our customers and employees during this epidemic.
Our office staff will work from home, you can still contact both locations normally but ask that you avoid coming to our office.
Our mover's health will be closely monitored and we are asking everyone to promote social distancing.
We will provide virtual estimates, rather than in your home.
We are not using recycled boxes nor are we providing wardrobe boxes as a free rental at this time. All packing materials can be purchased prior to your move.
Sanitizer (90% Alcohol) is kept in each truck and each truck is disinfected daily.
Our moving blankets are still used as a free rental but are washed and disinfected after each move. We have always implemented this policy but are more vigilant now to help stop the spread and do our part to keep our staff and community healthy.
Our Crew Chiefs will perform an initial walkthrough and keep the recommended distance of 6ft and if necessary be they are prepared to do much of their interaction with customers through phone calls, text, and/or Face Time during the progression of the move only at customer request.
No handshakes or hugs between customers and employees.
Please wash your hands thoroughly with soap and water for 20+ seconds prior to handling any documents, pens, tablets, etc.
You can use these links below for more information about COVID-19 and Moving.
https://www.who.int/
https://www.cdc.gov/coronavirus/2019-ncov/index.html
https://www.moving.org/guidance-for-consumers-moving-during-the-coronavirus-outbreak/