Long Distance Movers From Arizona To California, Colorado, New Mexico, Nevada, & Utah
Certified Long Distance Moving Consultants to help plan, coordinate, provide pricing, and supervise all aspects of your long distance relocation.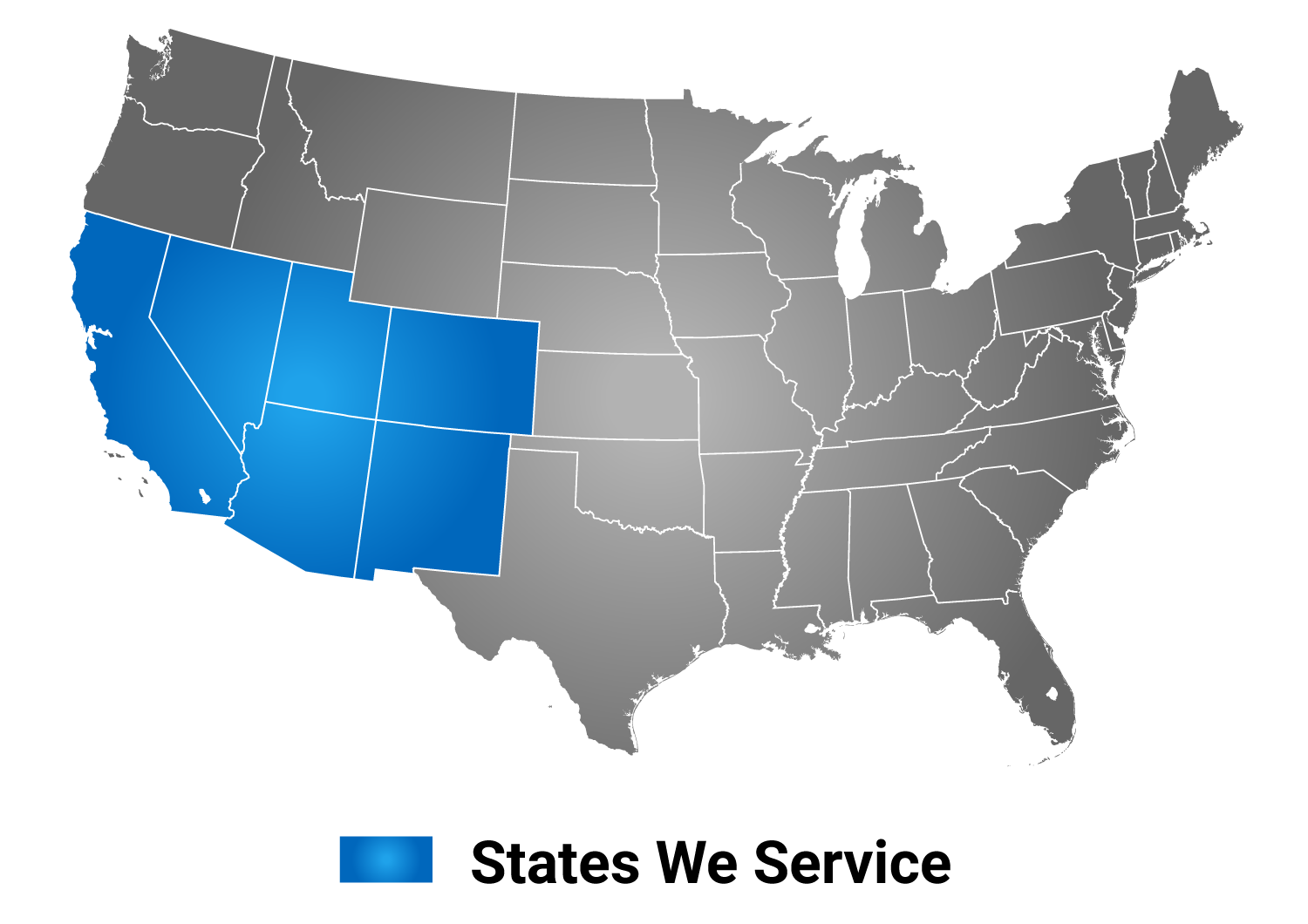 There are two types of long distance moves: Intrastate and Interstate. An intrastate move is a move within the same state that is more than 100 miles while and Interstate move is a move from one state to another state. Above & Beyond Movers takes a personal approach when it comes to long distance relocation. The crew that handles your packing services, disassembles, and loads your items, will be the same crew that unloads, assembles and unpacks.
Packing services and unpacking services are additional and by request only!
Our personal approach means to you no third party deliveries, no items lost in shuffle, and no sharing space on our moving truck. Above & Beyond Movers is with you and your belongings from the beginning to the end. Our movers have the experience and knowledge to provide you with the solutions you need, the professional quality you expect, and the excellent service you deserve! Above & Beyond Movers provides a free on-site estimate to help design the best solution that is not only cost-effective but meets your individual specific needs. The Estimator is assigned as your Working Supervisor, Driver, Traveling Companion and Friend. We will help guide you step by step throughout the entire moving process, and be with you and your belongings from the beginning to the end.
Commercial Long Distance Relocation
Residential Long Distance Relocation
Senior Long Distance Relocation
Guaranteed Pick up and Deliver date
Straight Delivery to California, Utah, Nevada and New Mexico
Storage Facility Available – Arizona Climate Controlled
Padded Blanket Protection for all related Items
Shrink Wrap Free of Charge on all Long Distance Moves
Packing and Unpacking services available upon request
Packing Materials – Free Delivery with $50 minimum order
Custom Crating Fragile and Unique items, Statues, Fine art, Mirrors etc
Professional, reliable and punctual crew from beginning to end
GPS Tracking
24hrs. 7 days a week Customer Support
Flat Rate pricing available
Shrink wrap free of charge with every move!