Packing Materials & Packing Supplies - Anthem,AZ -Glendale,AZ and Phoenix,AZ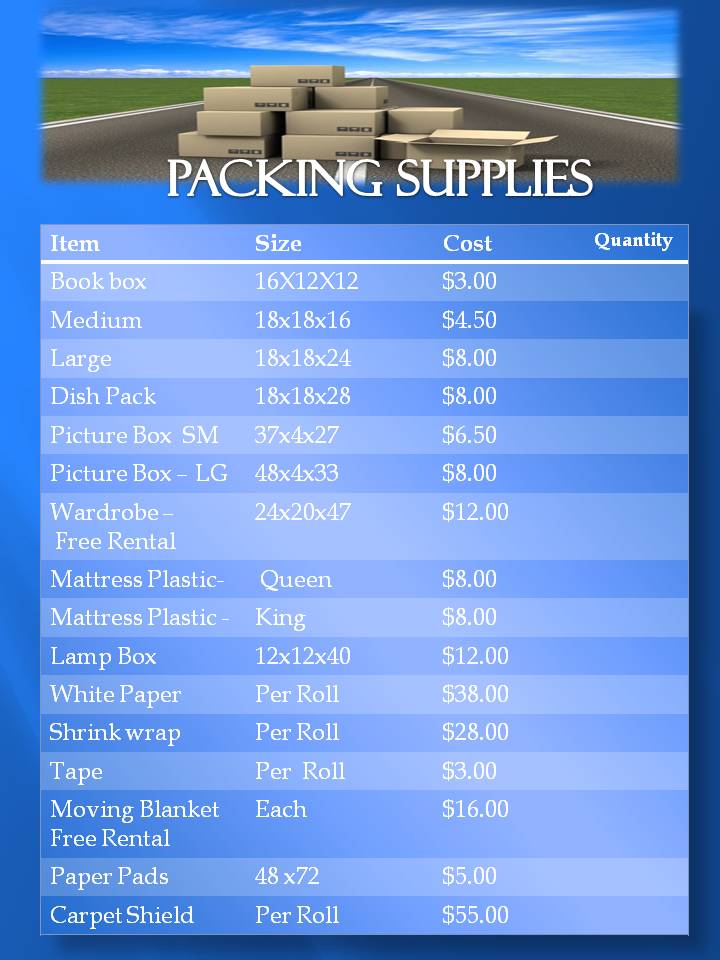 Full or partial Packing and Unpacking Services Available.
We can do it all! Just point your finger and relax.
Quilted Moving blankets are provided at no cost to protect all items.
Wardrobe boxes – Free Rental with every Move.
Shrink Wrap Free With Every Move.
Shrink Wrap is used by our professional movers to protect your items at no additional cost.
Shrink wrap is also available for purchase.
Free delivery of packing materials prior to move – $50.00 minimum order.
Upon receiving order form, we will contact you within 24hrs to schedule a delivery.
No guessing???  No cost obligation! Whatever you do not use you do not pay for!